Cyberattacks against small businesses increase every year. In fact, a small business is two to four times more likely to be the victim of a data breach than a larger enterprise in the same industry. Understanding the impact of cyberattacks and the necessity of cybersecurity has become a must for business leaders. 
Our mission is to help small businesses become and remain secure. So we created this eBook which summarizes the most noteworthy cybersecurity research studies and reports. In it, you can read the biggest takeaways of the latest research conducted by leading security experts.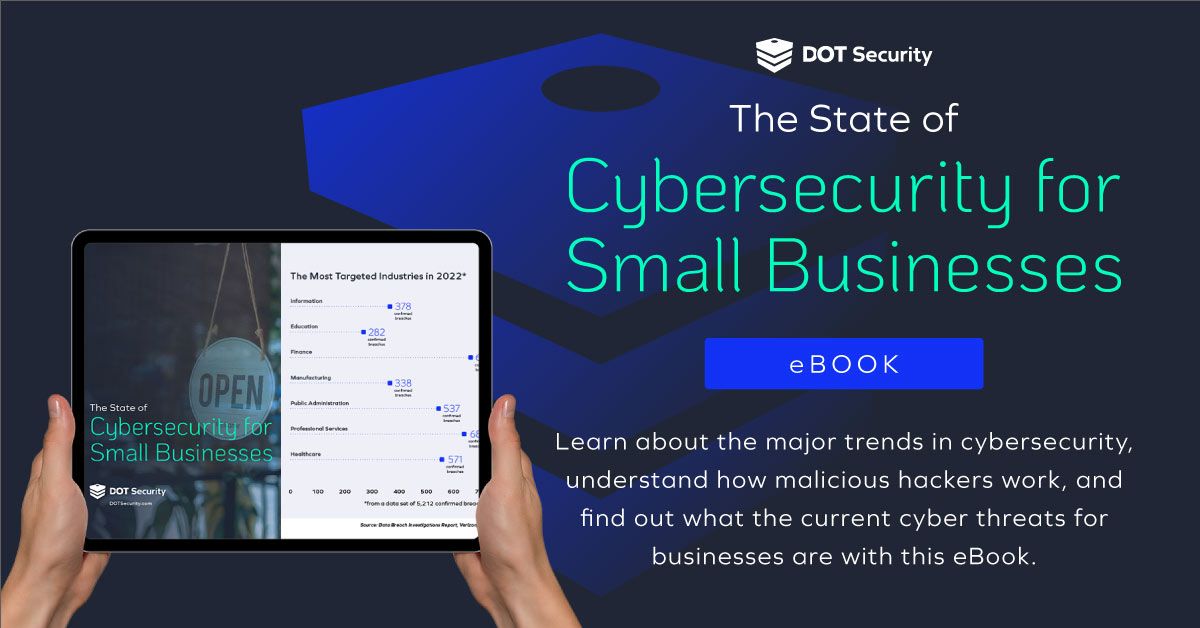 Fill out the form below to get exclusive access to our The State of Cybersecurity for Small Businesses eBook to help you better understand cybersecurity and prepare your business to minimize cyber risk.
Access your file by filling out this form
Strengthen Your Cyber Knowledge 
If you are curious about current trends in cybersecurity or are a business leader and want to improve your security posture, reading this eBook can help.  
Download The State of Cybersecurity for Small Businesses eBook to learn more about:  
A short history of cybercrime against businesses 
Why organizations are being targeted 
How cyberattacks against companies are conducted 
The effects of cybersecurity on company leadership 
Which industries are being currently affected 
Cybersecurity recommendations for your organization 
And more! 
Why is Cybersecurity Important for Business Leaders 
As risks evolve, running a business requires being prepared to defend against cyber threats. In order to create an effective cybersecurity program, you need to understand the different risks and factors that increase those risks. 
DOT Security wants to help all business leaders improve their cybersecurity standing so that their companies can thrive and continue to serve their customers safely. We created this accessible eBook to help you: 
Get the most important facts on cyber threats 
Understand risk 
Get inside the mind of a hacker 
Become smart about cybersecurity 
Fill out the form above to access our free eBook, The State of Cybersecurity for Small Businesses, and get one step closer to achieving excellent cybersecurity for your organization.