Cybersecurity Compliance Services
Compliance Solutions from DOT Security lets you focus on the big picture
Schedule a regulation-meeting gap analysis today with DOT Security's Compliance Officers
Request an assessment
What is cybersecurity compliance?
Cybersecurity compliance is the protocols, policies, and controls your business has to ensure it's in line with industry- and location-based laws and standards like HIPAA and CMMC, as well as modern consumer expectations, when it comes to data privacy.
Your relationship with DOT Security will begin with a thorough cybersecurity risk assessment to assess your environment. Our Compliance Officers will examine every nook and cranny of your system, both online and in-person, to ensure that it meets all relevant regulations. If it doesn't, DOT Security will provide suggestions and support to improve your network and get it up to code.
Moving forward, we can provide Compliance-as-a-Service with added consultation to ensure ongoing cybersecurity compliance. Working with DOT Security long-term guarantees that your network is secure and meets any standard for years to come.
Dive deeper into cybersecurity compliance solutions
DOT Security's cybersecurity compliance offering includes...
Long-term cybersecurity compliance solutions
Cybersecurity compliance with CMMC and HIPAA (among others)
Third-party, regulation-meeting gap analyses
Integration between compliance and DOT Security's other services
Understanding of your business needs as well as your cybersecurity needs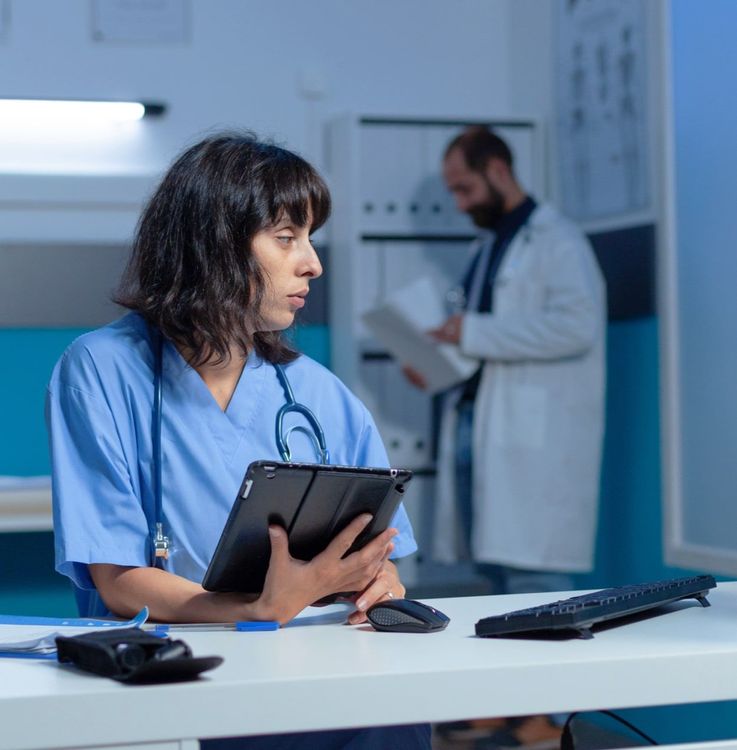 Move away from...
Move towards...
Minutiae
For the layperson, understanding the nuances of any given regulation can be confusing and frustrating. It's only compounded when you have to deal with several of them at once.
Silos
Even if you meet local regulations, you can run into trouble as your business expands. Without expertise in cybersecurity compliance, growth potential is limited.
Fines
Over time, you could pay hundreds of thousands of dollars in unexpected fines due to accidentally violating regulations if you don't have a Compliance Officer review your system.
Frequently asked questions
What are regulatory and compliance services?
Regulatory and compliance services ensure that your company's cybersecurity follows any industry, national, or local laws. DOT Security's experts understand regulations from across the country and can tell you what your business needs to stay compliant.
What is compliance support?
Compliance support is an ongoing expert consultation to ensure that your business remains in line with any relevant standards now and in the future. It is also known as Compliance-as-a-Service. As regulations get updated, cybersecurity compliance support will help your organization's strategy evolve to meet current regulations, instead of falling behind with out-of-date solutions.
Does GDPR apply to US citizens?
GDPR applies to US citizens if you do business of any kind with EU residents. Even if you run a small business, if you sell your products to consumers in the EU, your company is required to meet GDPR standards. That's why it's smart to work with an MSSP like DOT Security to make sure your cybersecurity is solid, particularly as US-based regulations like CCPA pop up and follow the EU's lead.
Time for an update?
Meet every regulation with confidence. Talk to a specialist about DOT Security's cybersecurity compliance services now.