We can plan for your future because we understand your present
Why DOT?
It's easy to buy an antivirus program, install it, and forget it. But if that were enough to cover your business, then cybercrime wouldn't be estimated to cost the world $10.5 trillion annually by 2025.
That's why you need a managed security service provider (MSSP). We don't just give you the software that will protect your network. We also provide proactive monitoring and an individual approach so you get the most out of each program, along with expert handling when a bad actor tries to find the cracks in your system.
DOT Security's origins
Formed at exactly the right time
COVID-19 wasn't the only virus that spread in 2020. With thousands of small businesses turning to remote work during lockdown, hackers took advantage of unsecured endpoints, personal networks, and unprepared businesses to exploit, ransom, and sell sensitive data and systems. Demand for an MSSP that provides personalized, passionate care for businesses both large and small exploded.
National managed service provider Impact Networking had already been preparing a cybersecurity offering. When that demand grew, DOT Security was officially spun off of Impact as an independent entity.
With our experience coming from Impact combined with expert, outside-the-box thinking, DOT Security truly lives our vision: the delivery of advanced security services for businesses of all sizes.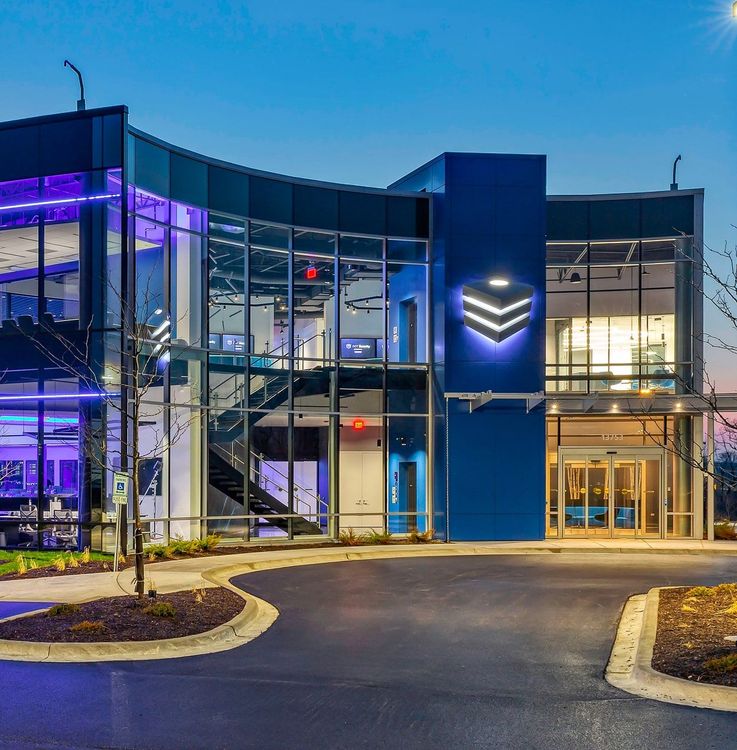 What you get when working with DOT Security
Our process breaks down into three components: people, approach, and technology. Experts control the system. Our method covers all the bases for thorough, proactive care. And our tools provide comprehensive cybersecurity.
Assessing your environment
Our in-depth risk assessment gets into all the nooks and crannies of your environment while keeping your business needs in mind. That way we understand exactly where all of your weak spots are, while also considering what would make the most sense for your company as a whole.
Advise your security posture
DOT Security will present the findings from our risk assessment directly to all stakeholders. Then, as partners, we'll decide on the best route forward for keeping your business as safe as possible so we're on the same page from the very beginning of our long-term relationship.
Design a holistic approach
An effective cybersecurity strategy keeps all elements of confidentiality, availability, and integrity in mind. We create a package, customized to your business needs, that fills in all the gaps of your environment from the endpoint to network systems.
Deploy your solution
Our experts work with you to implement your new security stack, minimizing downtime when switching systems but maximizing protection with their technical know-how. In addition, the deployment of your security solution includes project management, cybersecurity consulting, and end-user communication.
Manage through its life cycle
With ongoing management, DOT Security ensures that you don't only get the very best the cybersecurity world has to offer when you sign up, but that you have the latest and greatest in protection for the length of our relationship. Plus, our cyclical maintenance gives us a method for catching and stopping threats before they become a problem.
The team leading DOT Security
Jeff Leder
Chief Technical Officer
15 years in cybersecurity
"Since cyberattacks are inevitable, cybersecurity is imperative."
Jeremiah School
Chief Operating Officer
19 years in cybersecurity
"Providing our partners with products and services that protect their companies, team members, and most importantly, their livelihoods, is why we are here."
The types of highly trained professionals that will be working on your cybersecurity
Virtual Chief Information Security Officer (vCISO)
Our vCISOs are the point-person for your business' cybersecurity, and your liaison when you have questions.
Compliance Officer (CO)
Compliance Officers have in-depth knowledge of cybersecurity regulations and how they apply to you.
Cybersecurity Analyst (CSA)
CSAs take the data gathered by the CSEs and draw insights and analysis from it, leading to helpful feedback and suggestions.
Cybersecurity Engineer (CSE)
CSEs are the ones who perform the day-to-day maintenance for your system, conduct risk audits, and make recommendations.
DOT Security is constantly expanding to protect you from cybersecurity threats.
Want to join our fast growing team?
Security Operations Center
Always ready to go from our headquarters
24/7 monitoring that's never outsourced in a US-based, state-of-the-art security center. Whenever there's a threat, our team is already assembled with all of the tools they need to neutralize it. And you can trust that your information is safe in our center of operations because it always stays in-house, personally protected by DOT Security's own staff.
Protecting every type of business against threats
With our compliance specialists and seasoned security experts, we have the tools to keep you safe no matter what field your business is in.
Don't see your industry listed here? DOT Security can still help you create a comprehensive cybersecurity package. Contact us to learn more about how we can help.